Our favorite way to dust plants is with a natural lambswool houseplant duster.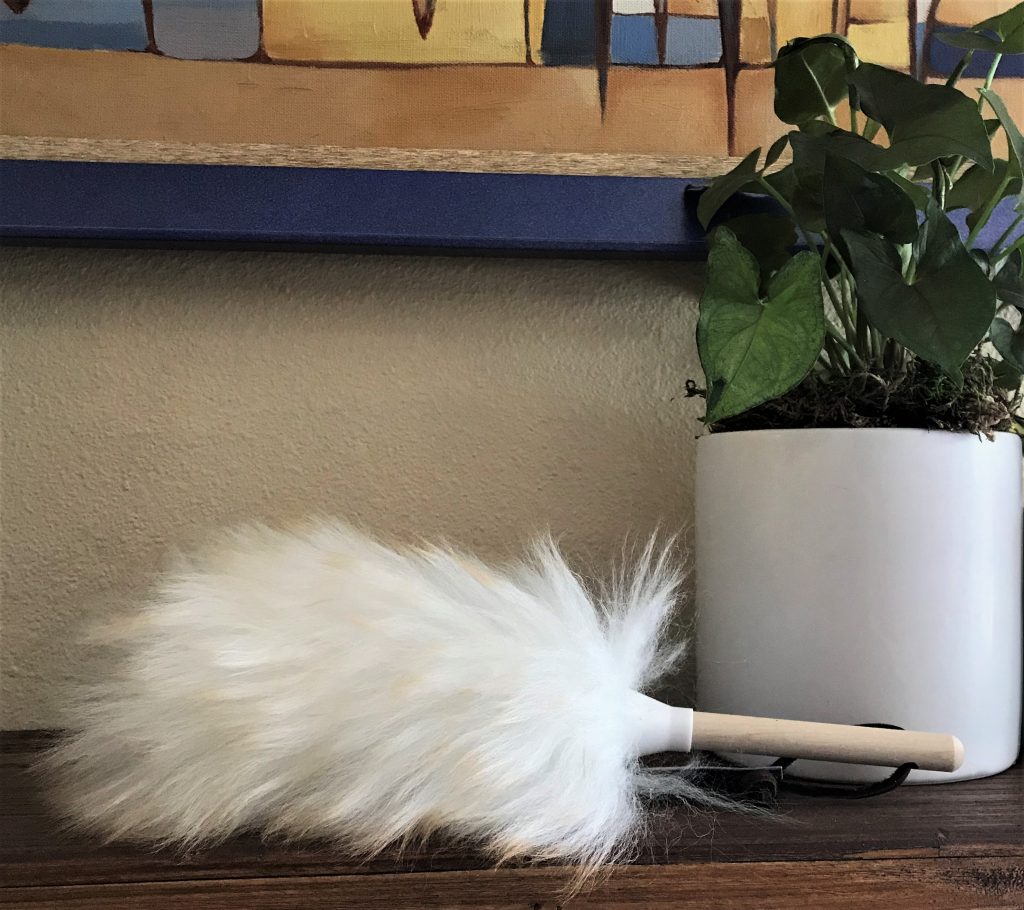 These dusters will clean and shine your plants to a gorgeous, natural sheen. The natural oil in lambswool (lanolin) is a non-drying oil and minimally present, so it won't clog plant pores or cause your plants any harm.
To use, simply pass the duster over your plant leaf from the stem to the leaf tip. For larger leaves, support the back of the leaf with your hand while you gently rub the front of the leaf with the duster.
For more info, see this video tutorial.
On fuzzy leaves such as African violets, use a very light brushing motion to remove dust from the leaf without damaging the fuzz.
Not recommended for leaves with sharp/serrated edges like yucca plants, as the wool will be caught on the serration
Note: if you notice pests while dusting, simply place the duster in the freezer overnight to kill any pests. To clean, we recommend a wool-safe cleaning product, coming soon.